Harvard Divinity School
Cambridge, MA
Mark Richey Woodworking completed a comprehensive millwork package for the multi-faith Harvard Divinity School that included a mix of traditional and modern spaces preserved, refreshed or built anew.
Classrooms and common areas featured bright, light rift white oak paneling and slating. Chapel space within a century-old hall was made handicapped accessible. Mark Richey also restored historic exterior and interior doors.
The project was designed by Ann Beha Architects and Mark Richey worked with Shawmut Design and Construction.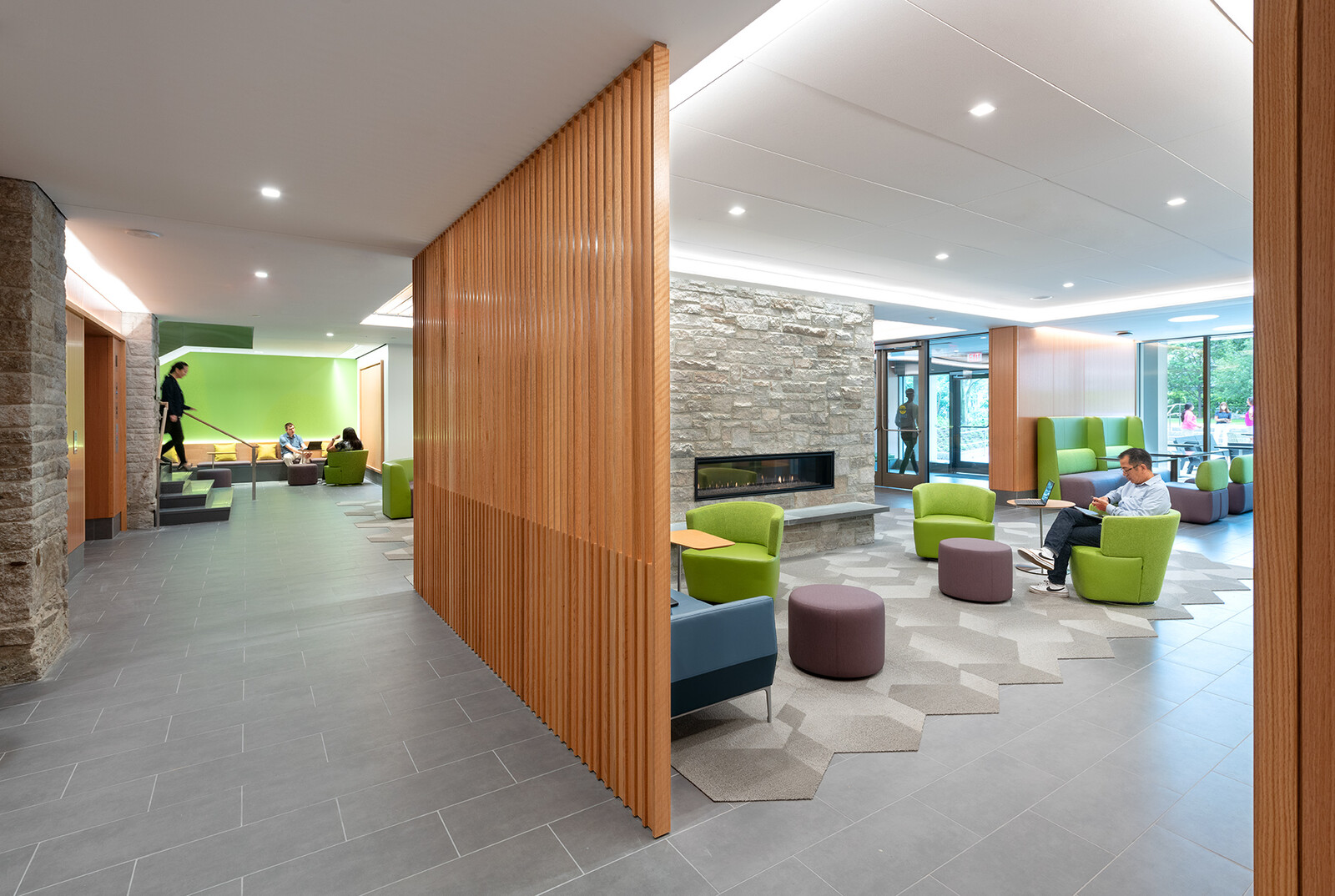 Chuck Choi Architectural Photography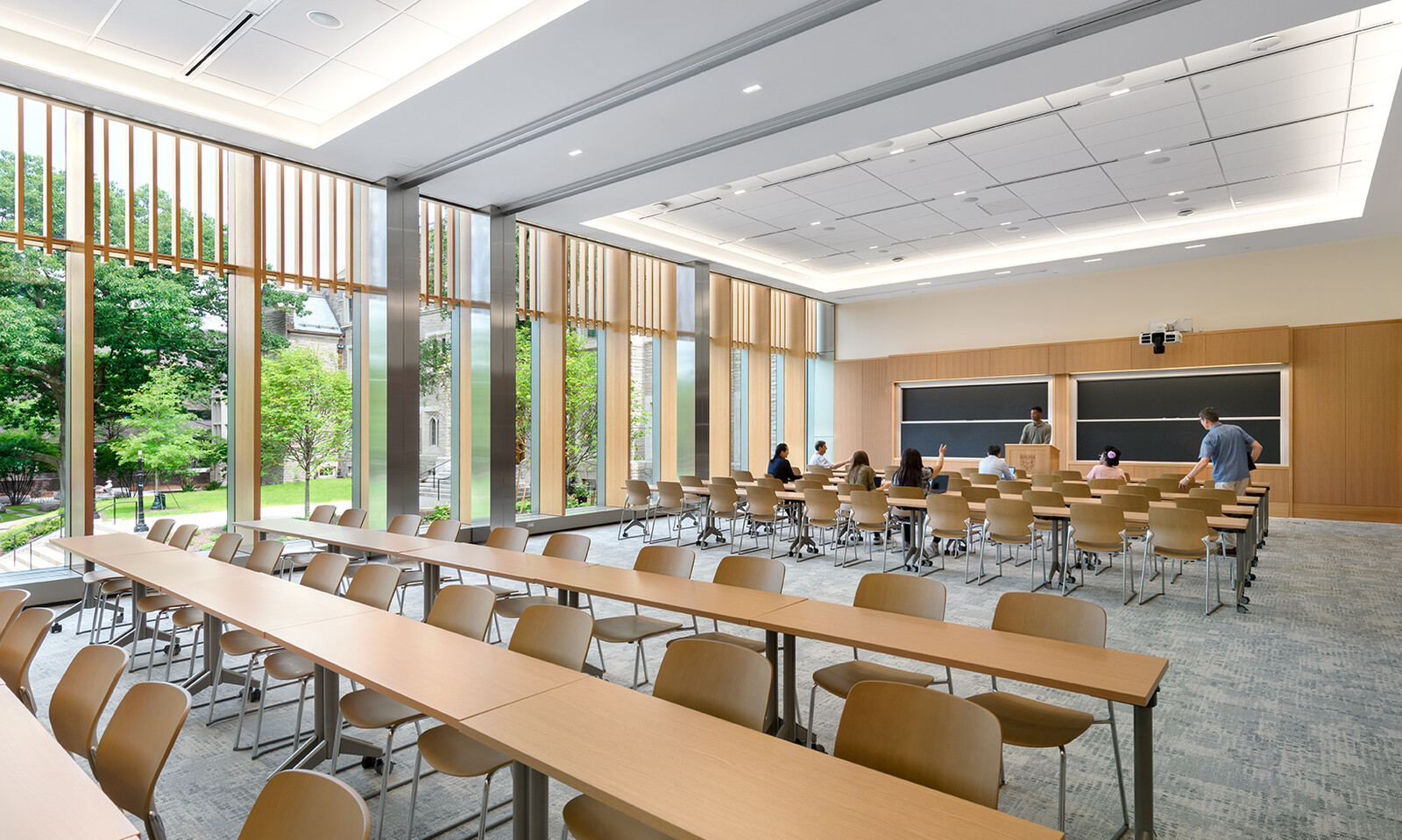 Chuck Choi Architectural Photography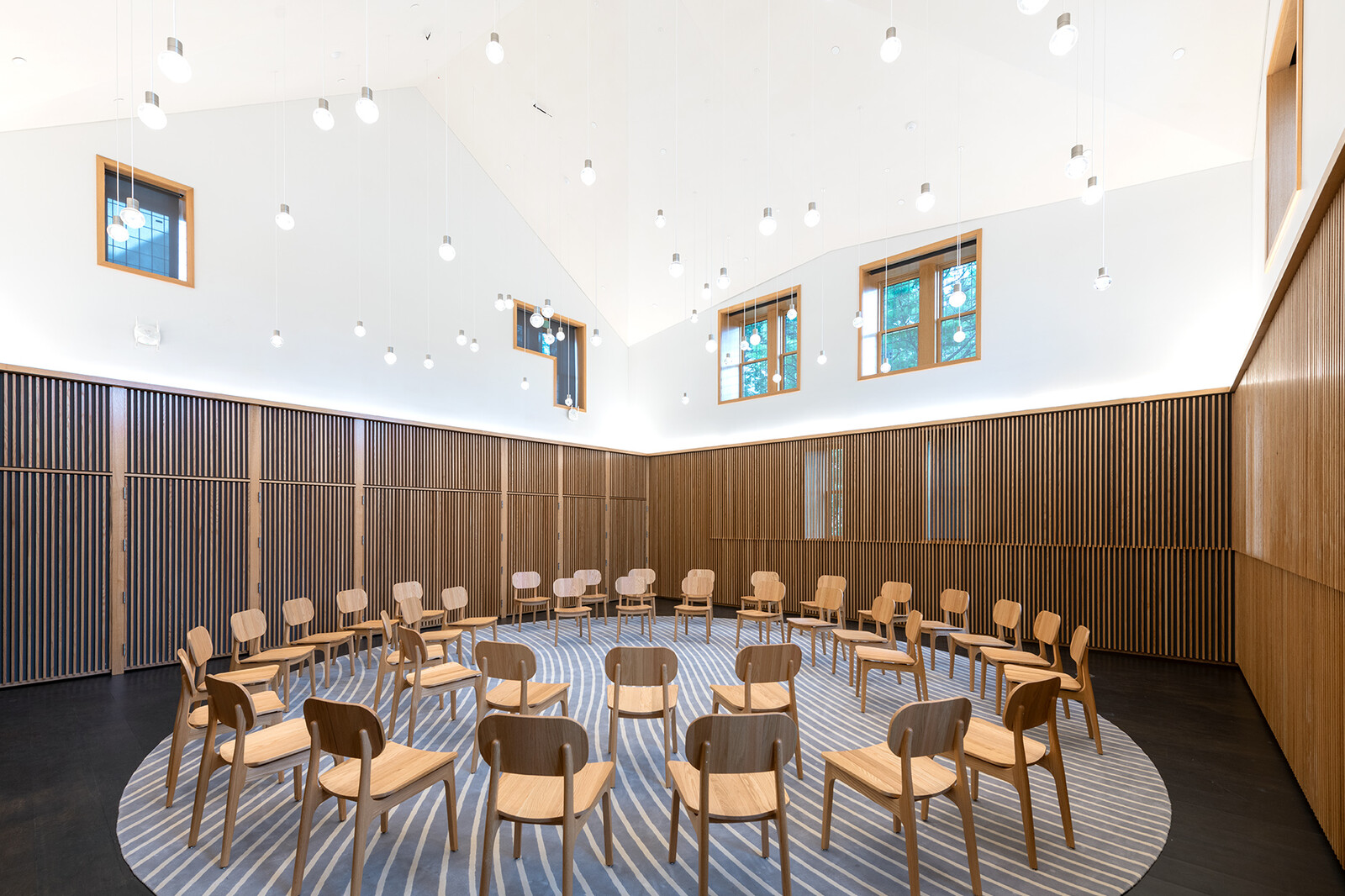 Chuck Choi Architectural Photography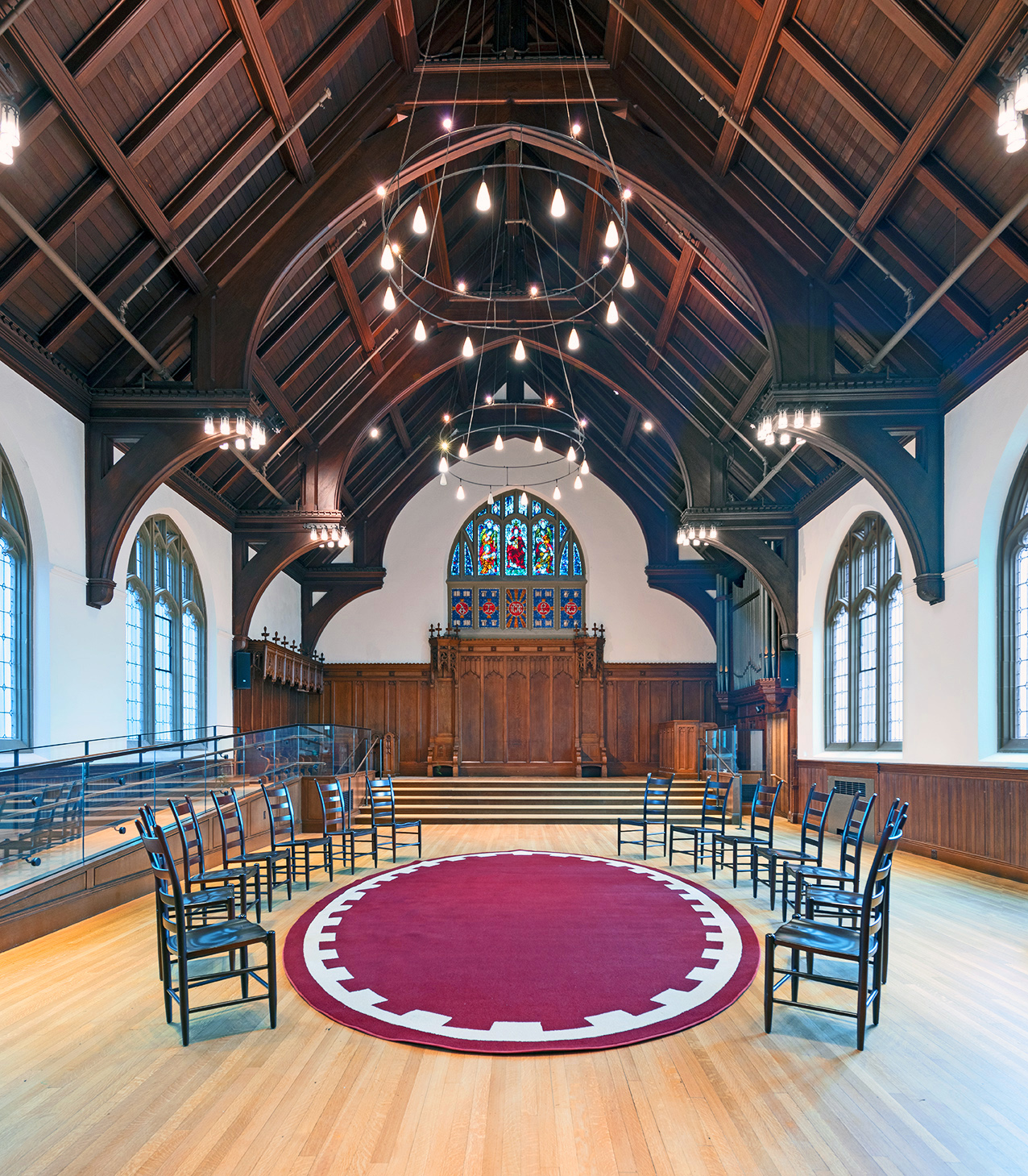 Chuck Choi Architectural Photography