Investment Advisors
Boston, MA
For this elegant corporate space, we crafted a custom conference table and furniture and matched it to figured anegre paneling and millwork. Aesthetic lines entailed 3-D modeling, and complex collaboration with other contract trades to integrate stone, glass and steel components, serpentine polished lacquer staircase; curved window walls; integrated custom furniture; and radiused paneling.
The creativity that Mark Richey Woodworking brings to every assignment makes it a true collaboration.

Carolyn Hendrie, Principal Bargmann Hendrie + Archetype, Inc.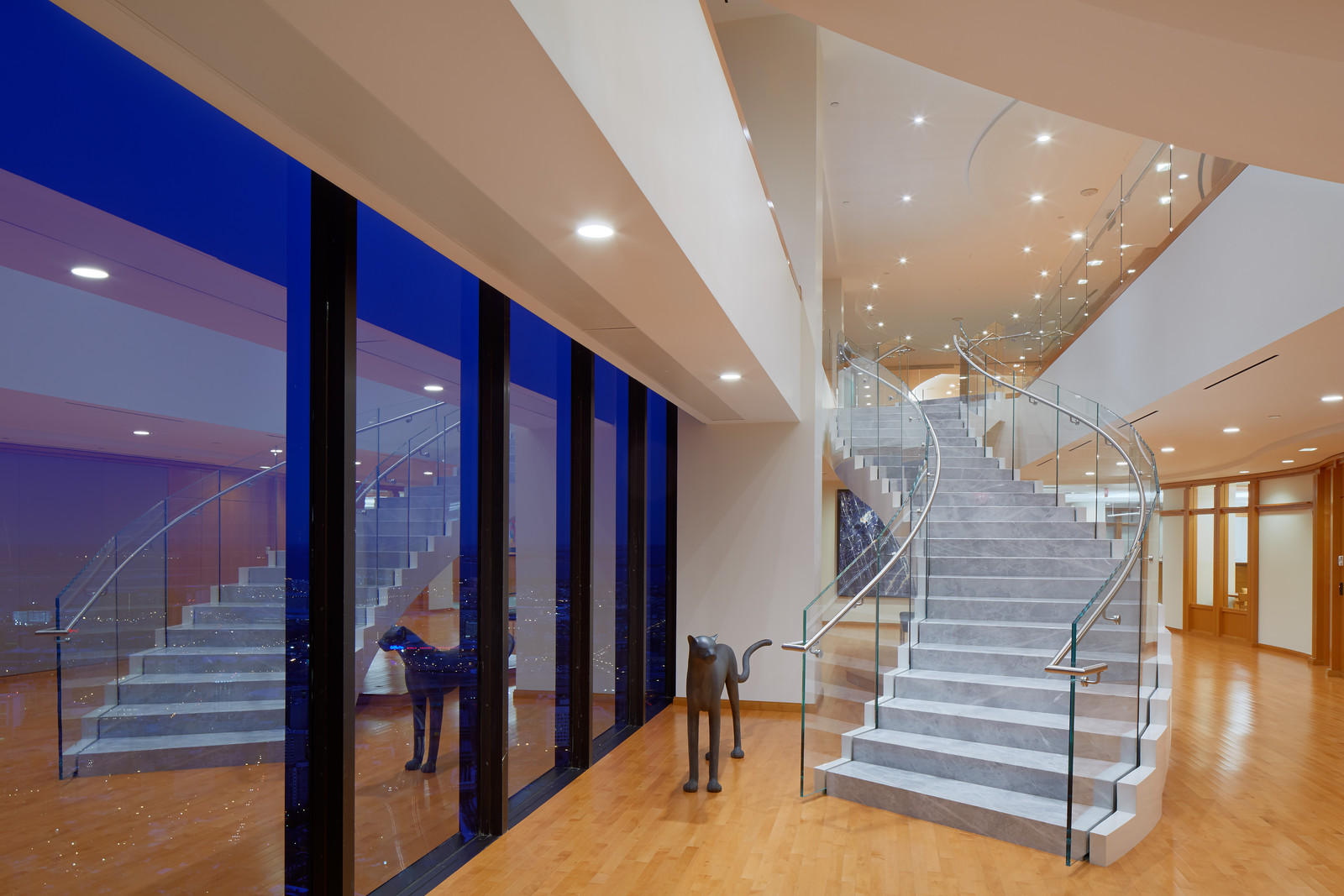 This serpentine stair shines in the space. The stair pieces were made in our shop of polished lacquer and installed on site in large panels. Once complete the gloss is seamless and the stair will hold up for years of traffic. (C) Bruce T. Martin Photography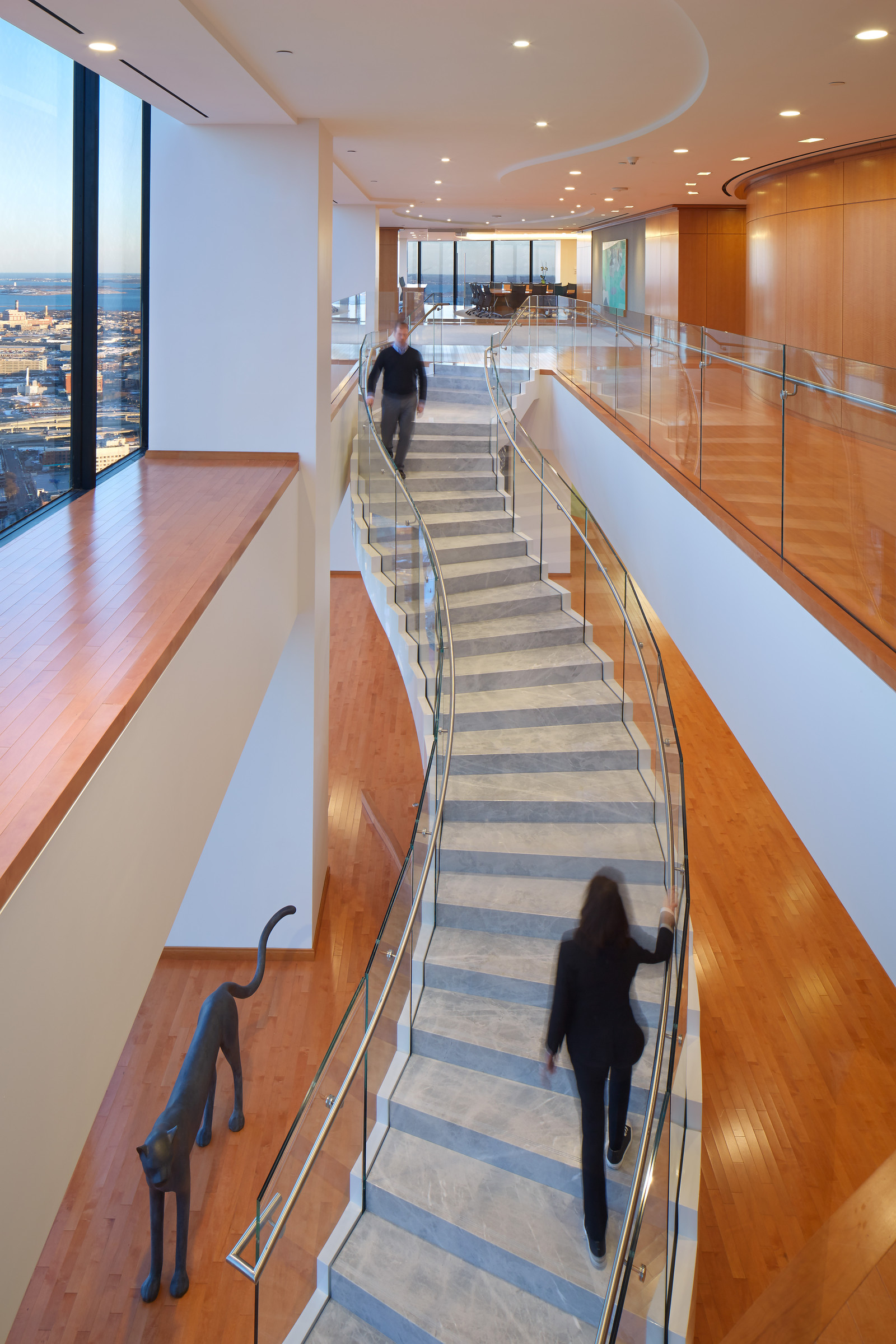 Another view of the high gloss polished lacquer integral stair. MRW also fabricated and finished the trim and wall panels in the space. Much of our trim work can be sprayed by our robotic sprayer making for a perfect finish. (C) Bruce T. Martin Photography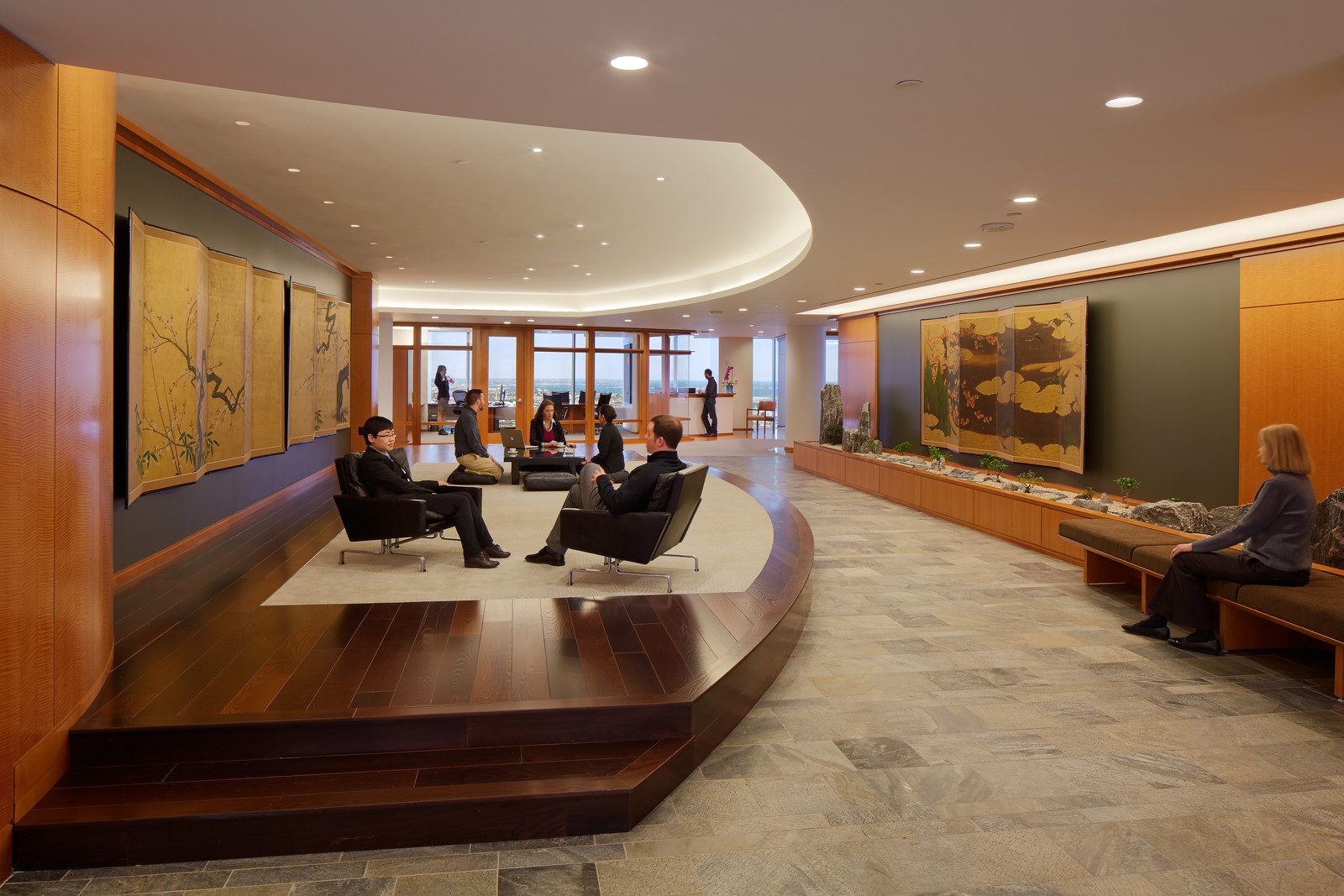 This unique platform in walnut with cherry wood panels on the walls makes for one of the most welcoming spaces we have created.(C) Bruce T. Martin Photography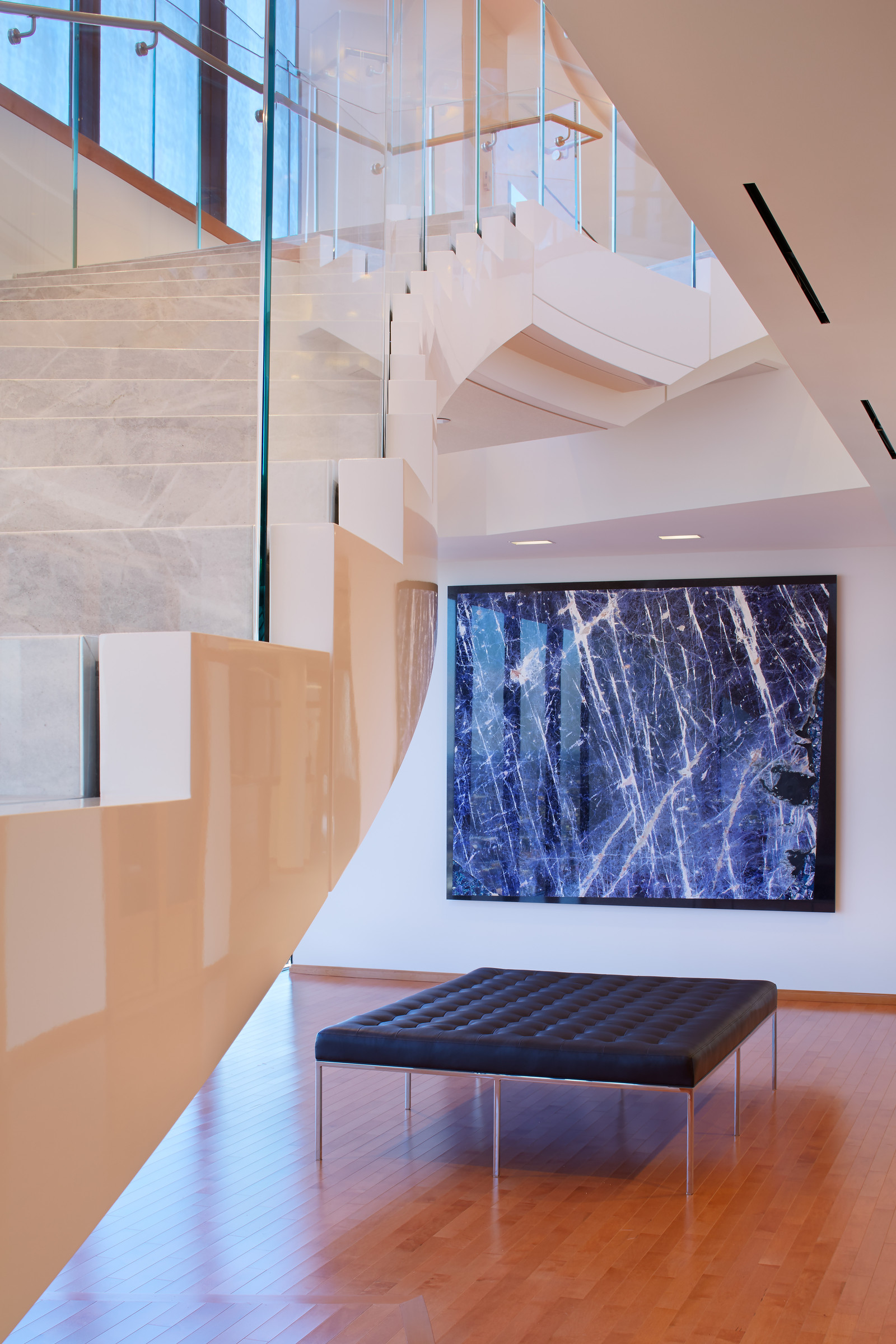 A closer look of our high-gloss skirt-board. The glass fits seamlessly in between the tread and the side of the serpentine stair. This monumental stair looks like it is floating between the two floors. (C) Bruce T. Martin Photography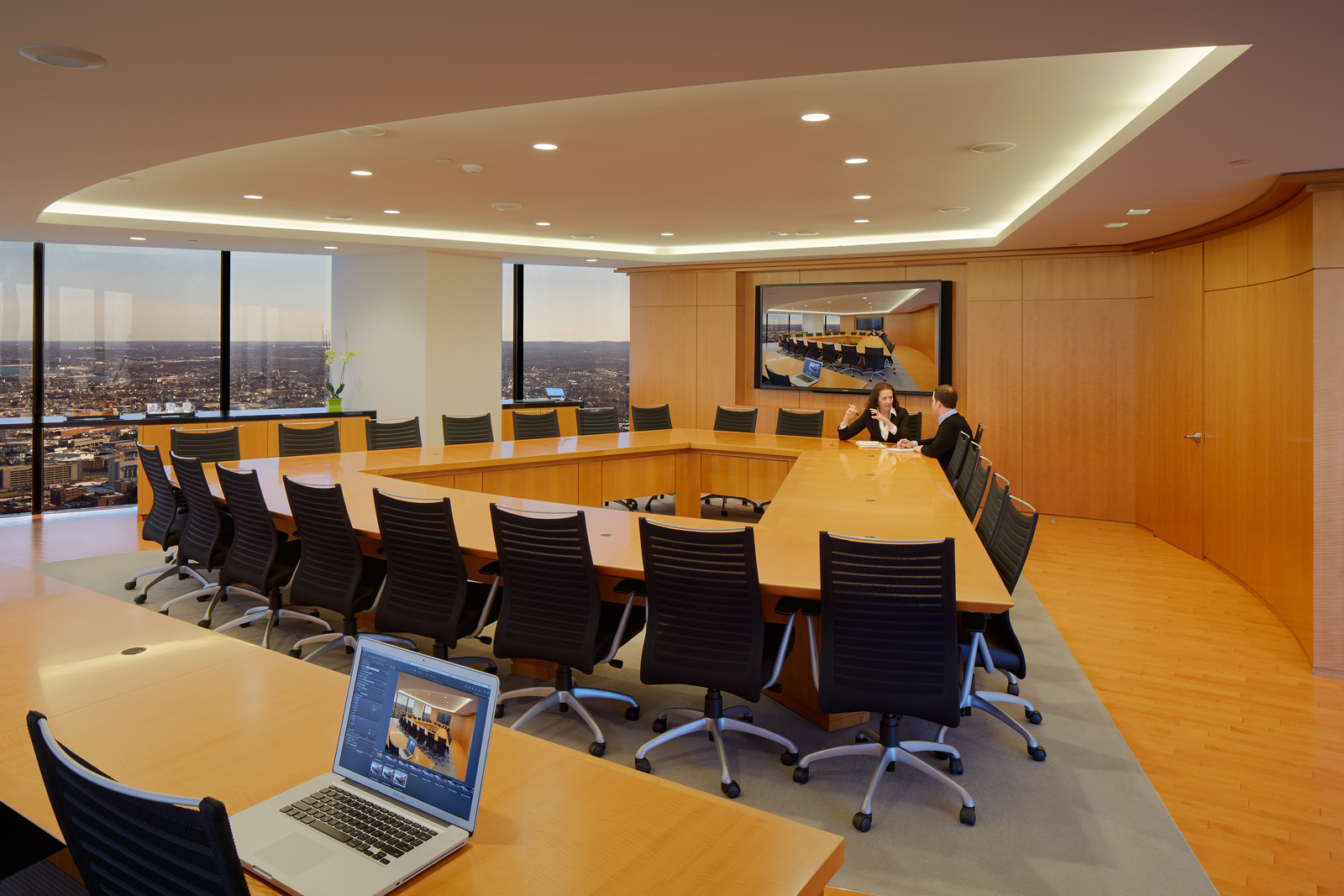 We crafted a custom conference table and furniture and matched it to figured anegre paneling and millwork. This room is both breathtaking and warm.(C) Bruce T. Martin Photography